Drivers Direct Recruitment have been trading since 2002 and have 24 branches across the UK, 3 of which are franchised.
We have enjoyed steady growth year on year and have featured in the Sunday Times Fast Track 100 in 2007 and The Recruiter Hot Top 50 in 2009 and 2010 for being one fastest growing privately owned companies in the UK.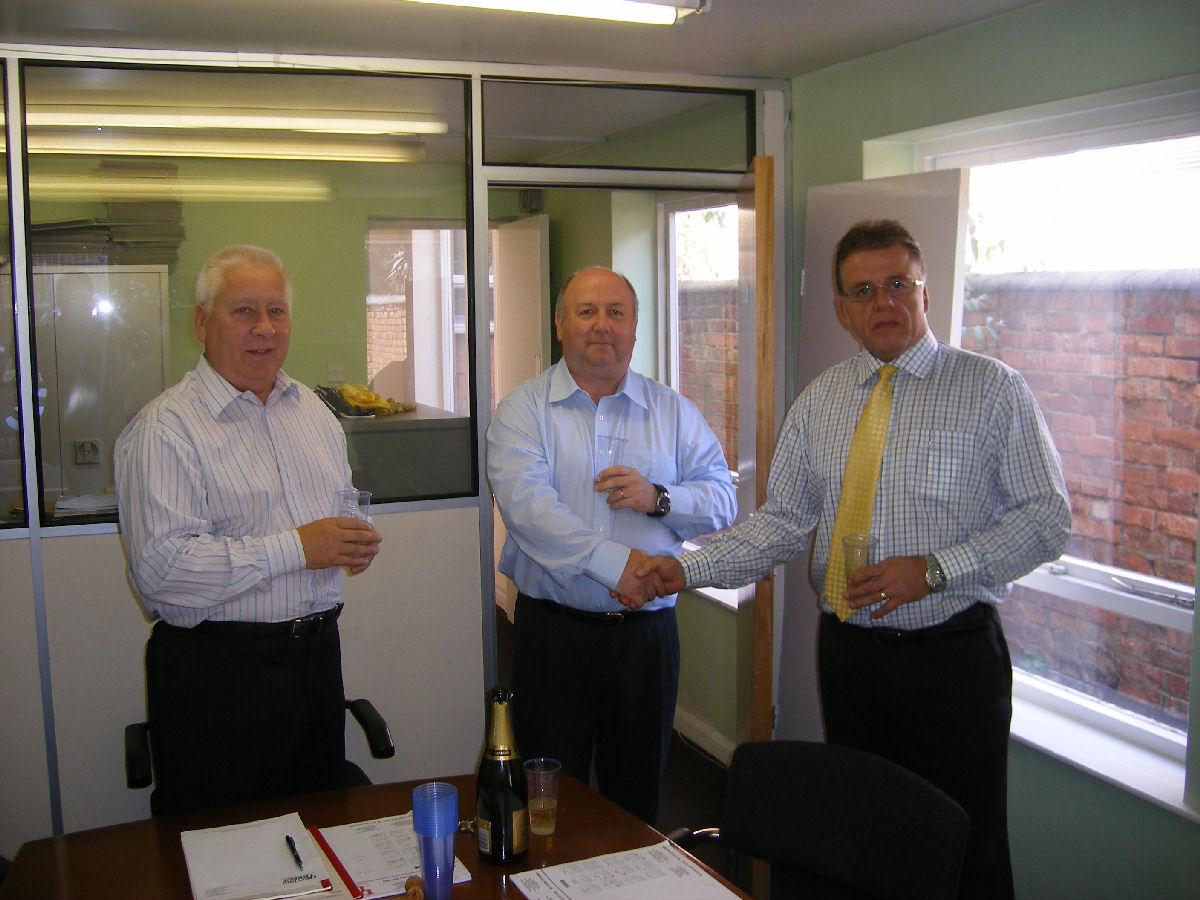 June 09 – Mike Geoghegan, John Major and Gethin Roberts pictured above signing first ever franchise agreement with Drivers Direct and celebrating this important milestone.
If you're thinking about becoming an HGV driver, you probably have a lot of questions about the recruitment, application, or entry requirements, don't worry – we've got all the answers for you! Read on to find out the answers to your driving questions… Your Questions Around Driving Careers Answered What training do

Even though logistics is a male dominated profession, it's important that we don't neglect to show support for the valuable contribution the women in logistics make to keep the wheels turning! From HGV drivers to recruitment specialists and transport clerks, the transport industry can only succeed due to the efforts

Looking to make your first foray into the world of work? Maybe you're considering a move to university, but aren't sure what to study? You wouldn't be blamed for being unsure of what to do with regards to your future – there are so many options out there, each with

Logistics recruitment companies play an important role in the supply chain, and choosing the right provider will help to determine the effectiveness, reliability, and efficiency of your operation. Behind every reliable provider, there's a team of skilled drivers and logistics professionals to help your product get from A to B

Thinking about getting your foot on the logistics ladder? You're not alone. Since early 2020 the focus has been on logistics to keep the country running during the hardest of times. The sector's resilience over the past 18 months has shown it to be an attractive career choice. The pandemic has

Logistics, and transport management, are dynamic careers with many roles needing to be filled at the moment. In order to keep the supply chain moving, every part must work in sync with each other, however, not all elements are so straightforward. Luckily, the logistics sector covers a wide range of jobs.