Drivers Direct Recruitment have been trading since 2002 and have 24 branches across the UK, 3 of which are franchised.
We have enjoyed steady growth year on year and have featured in the Sunday Times Fast Track 100 in 2007 and The Recruiter Hot Top 50 in 2009 and 2010 for being one fastest growing privately owned companies in the UK.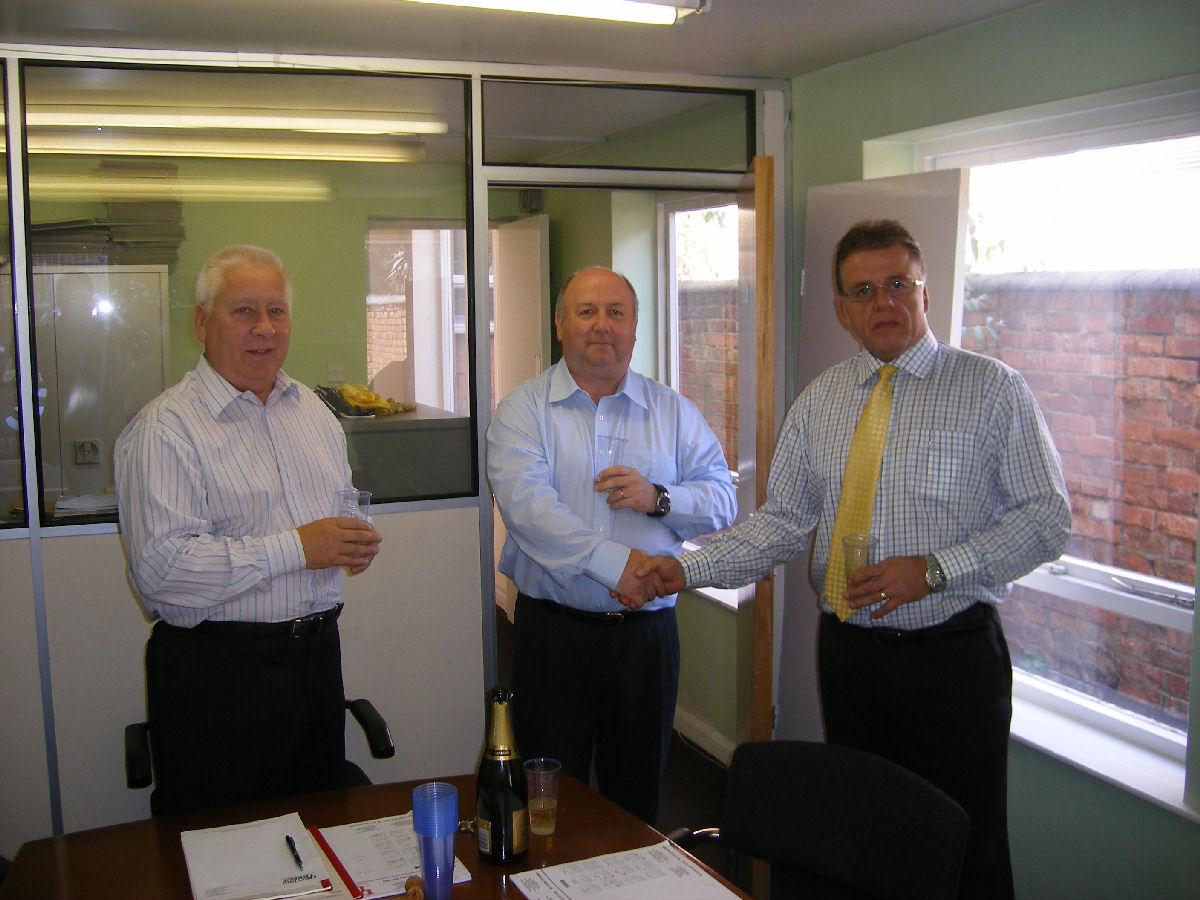 June 09 – Mike Geoghegan, John Major and Gethin Roberts pictured above signing first ever franchise agreement with Drivers Direct and celebrating this important milestone.
Thinking about getting your foot on the logistics ladder? You're not alone. Since early 2020 the focus has been on logistics to keep the country running during the hardest of times. The sector's resilience over the past 18 months has shown it to be an attractive career choice. The pandemic has

Logistics, and transport management, are dynamic careers with many roles needing to be filled at the moment. In order to keep the supply chain moving, every part must work in sync with each other, however, not all elements are so straightforward. Luckily, the logistics sector covers a wide range of jobs.

You'd be forgiven for thinking that, after leaving school, your only option is to go to university in order to find a career you enjoy, or make a decent living. But this simply isn't the case! Here's why there's no reason not to consider a career in logistics in place of

The impact of the logistics sector on the UK economy is seemingly simple to understand, but its importance is, unfortunately, regularly overlooked. With this being the case, it's easy to ignore the catastrophic snowball of events that a driver shortage can lead to. Without goods making it to their intended

Clean Air Zones, also known as CAZs, are areas of controlled traffic imposed by local authorities in an attempt to improve air quality. Most commonly found in city centres, CAZs were first proposed in 2015 but only came into force this year. The UK government's target of a near "net

This autumn, during the budget review, it is rumoured that Chancellor Rishi Sunak is considering ending the current freeze on fuel tax, FleetNews reports. This could see fuel duty increase as much as 5p, resulting in a spike in overall costs per litre. It's thought that this move is being