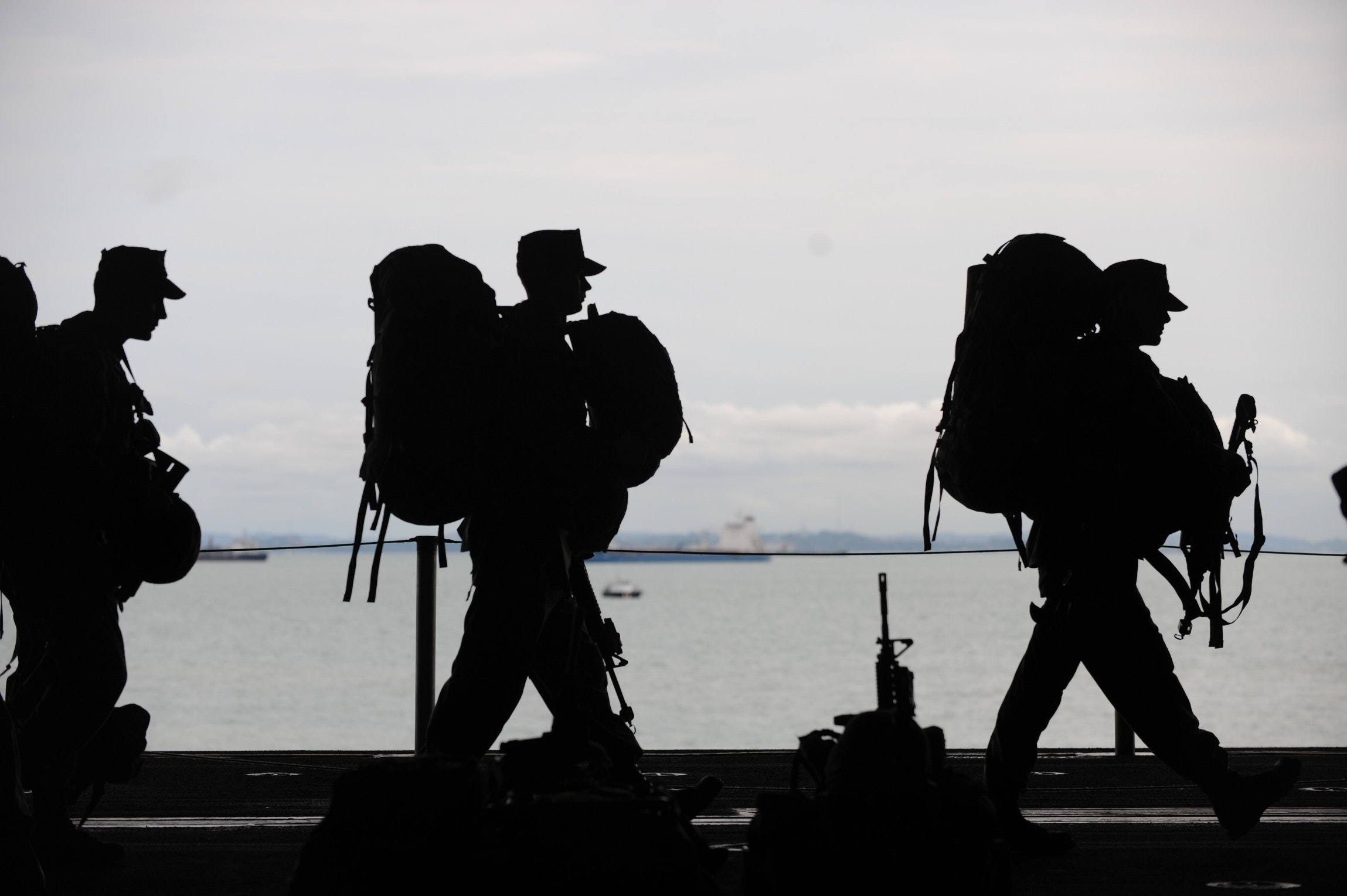 Moving From Military To Logistics
Coming out of the military and transitioning into civilian life once more can be scary, and it can also be daunting to choose a career path that's right for you after spending your working life up until now serving the country.
At Drivers Direct, we're big on encouraging ex-military into the exciting and opportunistic world of logistics.
Managing Director Gethin Roberts comes from a background in the forces himself. Below, you can find out more about his journey* – and also how you can go from serving in the military, to working in logistics.
Transitioning From The Forces To Logistics
Gethin Roberts, Managing Director of Drivers Direct, joined the RAF at the age of 17 as a driver. He had no formal qualifications from school but found that the RAF gave him the opportunity to re-educate and take courses to develop professionally. At 18, Gethin passed his HGV3 test (now LGV class 2) and 2 years later, passed the HGV1 test (now LGV C+E).  As well as this, during his time in the military, Gethin became qualified in driving coaches, tankers, forklifts, cranes and specialist vehicles for airports, including tugs and air cargo vehicles.
There is a misconception that military life means doing everything differently to that which a civilian organisation would do, when actually there's a wide range of roles carried out in the services with transferable skills when you return to civilian life. Those roles within the military do of course include logistics. It might well be the case that you already have experience in an industry, before returning to the working world to further develop it.
In fact, over 80% of people who leave the armed forces are employed in other roles around six months after leaving service. There are plenty of skills and qualities that a background in the military can result in.
Speaking of his time in the Armed Forces, Gethin said: "I served in the RAF for 12 years and left at the age of 30 at the rank of Corporal. I suppose looking back, it was quite a daunting concept, having joined the RAF straight from school – it was essentially all I was used to."
In 2002, Drivers Direct was born after Gethin and 3 friends decided to set up a company specialising in driver recruitment. After 18 years, the company now turns over £26 million, employs 83 staff and has over 1500 drivers working each week.
How To Get A Job After Leaving The Military
The transition from being service personnel to working in a civilian role is one that can absolutely be achieved. There are so many opportunities in logistics, as well as other industries. If you're hoping to transition from serving in the military, to working in logistics, It's important that you…
Prepare well
Update your CV and professional information
Stay focused
Connect with relevant people who can help with recruitment
Take advantage of any initiatives available to you
Use your skills wisely
Look for positions you enjoy
Share your experiences and qualities
Where To Look For Logistics Jobs 
Drivers Direct is a logistics recruitment agency, pairing hard workers to our clients for all of their logistical needs. We employ for a wide range of roles, including…
LGV Drivers Class 1
LGV Drivers Class 2
5 Tonne Drivers
5 Tonne Drivers
Light Van Drivers
Minibus Drivers
Porters
Driver's Mates
Forklift Truck Drivers
Warehouse Operatives
Transport Clarks
Shift Supervisors
Transport Managers
And many more.
Logistics has a skills gap, and we're devoted to closing that. If you think you'd like to be a driver, and especially if you're looking for a role after coming out of the military, why not contact our team and see what we can do?
You can also find us on social, we're on Twitter and LinkedIn.
*You can find out more about Gethin's journey in the July issue of Focus by the CILT.