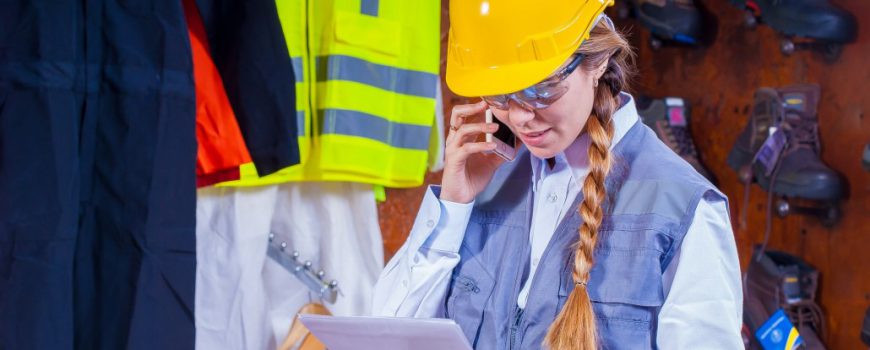 Transport Apprenticeships In 2023 – What You Need To Know
If you're just finishing your education or looking to get into a role that doesn't necessarily follow the traditional path of university, then an apprenticeship may be the 'road' for you (no pun intended). With it being National Apprenticeship Week this week, this could be the best time to begin exploring your options.
Taking up a transport apprenticeship in 2023 is a great option, as it helps you gain new skills and qualifications whilst being paid at the same time, which many other traditional paths don't offer. Technical jobs like those in driving and logistics require a more hands-on approach when it comes to learning, that's why at Drivers Direct, we encourage anyone interested in the field of work to get involved in apprenticeships.
Thinking of applying for a transport apprenticeship in 2023 but not sure where to start? Here's what you need to know!
What Do Transport Apprenticeships Involve?
The transportation and logistics industry is a broad, all-encompassing term for what is, as we all know, a very complex and meticulously planned supply chain. Not just in this country but across the world! The industry is built up of various jobs, from delivery drivers and warehouse workers to logistics managers and office staff.
We understand it can be hard to know where you fit in. But we're here to help explain some of the key roles in transport and shed some light into how you can apply.
Choosing The Best Role For You
Transport apprenticeships offer a challenging but rewarding career opportunity. As the logistics industry covers a wide spectrum of roles and professions, it's easy to find one which is best suited to you. A few examples of sectors you could branch into include:
Distribution – a logistics or distribution managers key task is to organise the safe and efficient storage and transportation of goods, as well as analyse logistical problems and plan transportation routes for vehicles.
Warehousing – warehouse management plays a strategic role in the supply chain by enabling inventory distribution, sorting, or sometimes even cross-docking processes that strive to meet the growing demand of the market.
Supply chain – working as part of the direct supply chain helps ensure shop floors have items to sell. You'll monitor the levels of stock in an inventory, plan timetables for delivery, ensure suppliers have enough stock to meet store needs, track products and oversee the arrival of goods. It's a good client-facing role if you're a people person!
Transport – there are an array of opportunities for transport apprentices, you could be maintaining vehicles, driving them, planning to reduce delays, transporting goods, or working within freight, just to name a few!
Taking a deeper look into roles, and basing your current skills, along with skills you would like to learn can help you choose an interesting yet challenging path within logistics.
Transport Apprenticeships In 2023 – When To Apply?
The best thing about a transport apprenticeship is that you can start at any age and any level, and there is typically no 'right time' to apply!
Whether you've just finished your GCSEs or secondary education, are opting for a change after university, or have decided on a new career route, you can apply for an apprenticeship at any stage that is best suited to you!
With apprenticeships, there are four levels you can apply for:
Intermediate – Level 2 – GCSE equivalent
Advanced – Level 3 – A level equivalent
Higher – Levels 4,5,6 and 7 – Foundation degree and above equivalent
Degree – Levels 6 and 7 – Bachelor's or master's degree equivalent
With each offering a different accreditation based off previous qualifications, you can find a space best suited to you.
Transport Apprenticeships In 2023 – Where To Apply
There are so many resources online to find out more about, and where to apply for, apprenticeships! A great website to get you started is Amazing Apprenticeships, which offers webinars, local events, and even group sessions to discuss your future career path.
Or you already know the route you are ready to go down, you can find all accredited apprenticeship opportunities at gov.uk/apprenticeships. By creating an account, you can sign up to be alerted of opportunities in your area of interest and desired location.
We hope to have given you a good insight on what to expect when choosing an apprenticeship in transport. And maybe someday you may come across a role with us here at Drivers Direct! Have any other questions on applying for a transport apprenticeship? Let us know over on our socials Twitter and LinkedIn. For more reasons why you should consider an apprenticeship or a career in logistics in general, check out our other blogs!