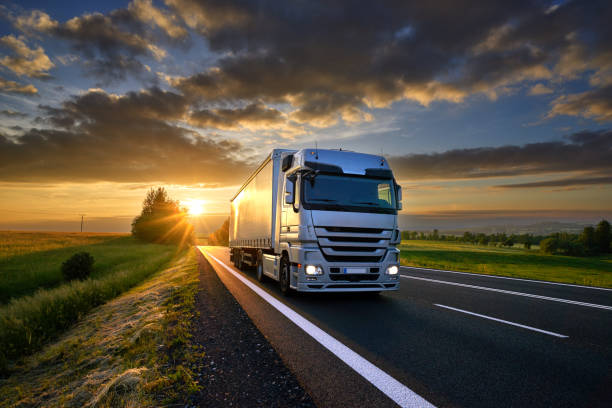 5 Things You Should Know Before Becoming An HGV Driver
Becoming an HGV driver can be an exciting and rewarding career choice, but it's important to know what you're getting into before you dive in. HGV driving requires a certain set of skills and qualifications, as well as a willingness to work long hours and be away from home for extended periods of time.
In this blog, we will cover five things you should know before becoming an HGV driver and by the end, we hope you'll have a better understanding of what it takes to become a successful trucker and whether this career path is right for you.
1. Starting your HGV journey
Becoming an HGV driver in the UK requires obtaining a Category C or C+E license, which involves meeting eligibility criteria. To obtain a Category C or C+E license, you will need to be at least 18 years old, have a valid UK driving license, and pass a medical examination. You will also need to pass a theory test and a practical driving test that includes on-road driving and manoeuvring exercises.
The cost of obtaining an HGV license in the UK can be significant, with training courses ranging from a few hundred pounds to several thousand pounds, depending on the type of license you require and the training provider you choose. However, government-funded training schemes are available for eligible candidates and despite the investment of time, money, and effort required, the profession offers high earning potential and job security in a growing industry.
2. Working hours
Concerned about driving long hours alone as an HGV driver? Rest assured that there are laws and guidelines in place to prevent excessive driving. As a trained HGV driver, you are permitted to work up to 15 hours for three days of the week, and up to 12 hours for the other two or three days. It is important to note that there is a distinction between driving hours and working hours. While a driver can drive for a maximum of 9 hours per day, with a possible extension to 10 hours twice in one week, their overall working hours should not exceed 56 hours in a single week or 90 hours over two consecutive weeks. Regulations also require you to take 45 hours of rest every week and take a 45-minute break every 4.5 hours of driving to ensure you're always alert on the road. So taking frequent breaks is crucial for safety and your mental health
3. Your earning potential
Of course, when looking into a new career, everyone's first questions is how much money you can earn, so let's take a look… As an HGV driver in the UK, you can expect a competitive salary which varies depending on your experience, the type of vehicle you're driving, and the company you work for. According to the National Careers Service, the average salary for an experienced HGV driver is around £30,000 per year, with the potential to earn up to £40,000 or more with overtime and bonuses.
However, it's important to note that salaries may be lower for new drivers with less experience, although some companies may offer benefits such as paid time off and pension contributions, which can increase the overall value of the job.
4. Opportunity to travel the world
Being an HGV driver means you don't have to wait all year to save up for a holiday to explore the world. Instead, you can earn money while travelling as part of your job. Your work can take you to various locations, from different parts of the UK on a contract job to exotic destinations in mainland Europe. With a job as an HGV driver, you can see and experience new places and cultures whilst earning a living!
5. There Are Job Opportunities Across Many Industries
Finally, HGV drivers are in high demand across a variety of industries, including transportation, logistics, and construction. This means that there are many job opportunities available, with the potential for high earnings and job security. However, it's important to research potential employers carefully and choose a company that aligns with your values and career goals.
In conclusion, becoming an HGV driver can be a rewarding career path, but it's important to understand the obligations of the job before getting started. With the right training, mindset, and employer, you can build a successful career as an HGV driver.
We hope that our blog has provided you with valuable insights into the world of HGV driving and has helped you to determine if it's the right career choice for you. If you're eager to take the next step and start your career as an HGV driver, please visit our website to explore the available roles with Drivers Direct.