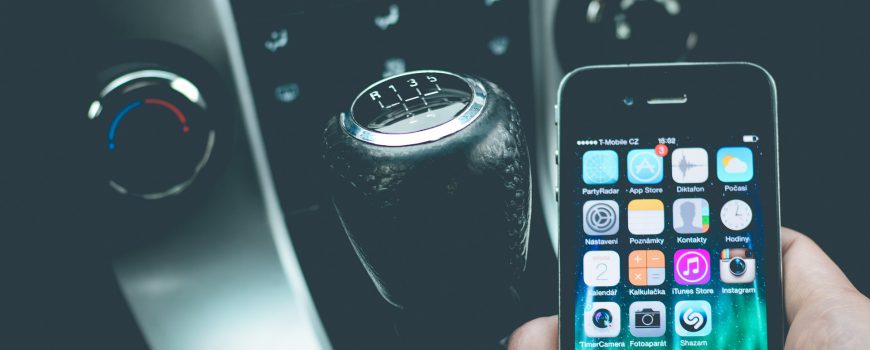 How To Stay Connected Whilst On The Road
A truck driver's work can be a solitary one. Though you get to travel the lengths of the country, you may also spend weeks away from your family and friends on the road. Thankfully, technology has made staying connected and missing fewer moments simpler than ever before. Below, we have listed some ideas that can help HGV drivers stay connected whilst on the road.
Go Hands Free
Making a phone call isn't always possible and sending texts whilst driving of course is a big no no! Thankfully, technology has developed so much you don't need to have your phone in your hand to connect with loved ones. To help you stay connected whilst driving, why not try:
Using voice to text? Many smartphones have the option to send a handsfree message with their built in virtual assistants
Try a hands free headset? Then, you can talk to your friends and family with a small Bluetooth device that sits in your ear that you can even ask your phone to dial for you. Just make sure you're concentrating on the road still
Use Social Media
Social media is great for keeping up to date with all your friends and even recent events. Instagram and Facebook, stories and live feeds are a great way to see what your loved ones are doing in real time. You may even like to try out private stories on platforms such as snapchat, where you can post about your day to your friends and keep them up to date whilst you're on the road. Whenever you take a break from the road, log in and keep yourself up to date.
Watch Shows And Movies Together
You may think how can I do this whilst on the road? Well, when you're pulling over for a rest break or setting down for the night, you can now watch movies with someone you love on Netflix and Disney+. Both streaming platforms recently added a function where you and someone else can watch a show together in real time no matter the distance! It almost feels as if you're in the same room!
Video Calls
The phone call has come a long way since the invention of the telephone in the 1800's. We can now call loved ones and have a video along with a voice. Why not have a video conversation and send virtual hugs and kisses as you make a stop, using apps like FaceTime, Skype, Google Hangouts, WhatsApp? This makes it easy to see your friends and family and is the perfect thing to look forward to when pulling up at a service station for your rest break!
Go Old School With Postcards
Postcards may seem 'old school', but many people enjoy receiving a message from different parts of the country! Writing a postcard about your trucking travels if you're up and down the nation can be a fun way to keep friends and family updated. There also a nice memory to look back on. Our drivers love exploring all corners of the UK and there are definitely some sighs to be seen whilst on the road.
Keeping in contact whilst out on the road is very important for you and your mental health. Make sure you fit some social time into your journeys and stay connected. How do YOU stay connected whilst on the road? Let us know on our Twitter.