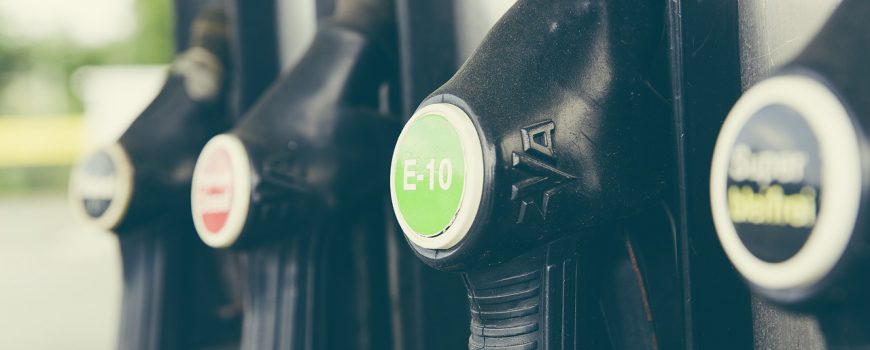 2040 Petrol-diesel car ban: 'Smokescreen' or a welcomed reality?
Following France's announcement at the beginning of July to ban all fossil fuel powered vehicles, our own government has made an announcement of their own.   The breaking news from parliament is that the UK is banning petrol-diesel cars from 2040, with a new tax implemented on diesel drivers by 2020.  We think it's great news that the government are being proactive in making a change to the current air pollutions level in the UK. However, the Government should also ensure that individuals do not lose out in the run up to any tax increase, or bans, given that the UK Government also encouraged us all to go Diesel in the past.
According to health experts and medical practitioners, air pollution has contributed to the loss of around 40,000 lives a year and it's been concluded that poor air quality is now a public health emergency.  Speaking to The Independent, Darren Baxter, a researcher with IPPR North referred to air pollution as the "tobacco of the 21st century."  Just as smoking was regulated by the government, it'll be just as important to tackle air pollution.  A briefing from the Department for Environment Food and Rural Affairs and Public Health England details that air pollution contributes to cardiovascular disease, lung cancer and respiratory disease.
Amongst the positive reactions to this announcement there have been some criticisms.  It's been argued that action needs to be taken now in 2017 and not in twenty-three years time, especially as electric cars are already being manufactured.  Citizens of the UK will continue to be at risk from harmful air pollution between now and 2040.
Speaking to the Financial Times, Andy Palmer, chief executive at Aston Martin also criticised the ban and urged the Government to assist in the transition to electric technology to lessen the economic impact on the British car industry.  Palmer went on to say that the target for electric car sales by 2040 is absurd due to the long distances that some drivers need to travel (this would certainly apply to many of us in the driving and haulage profession).  Erik Fairbairn, founder and chief executive of electric car charging company PodPoint, predicts that up to 45m charging points will be needed for installation into most households by 2040.  A lot of planning and changing will be need to reach such a vast goal.
The talk of the petrol-diesel ban has mainly related to cars – but how will the new law affect the haulage industry specifically?  Of course, logistics is extremely important as we live in a high demand world of online shopping and the promise of next day delivery.  An article from the BBC discusses how not all vehicle owners will switch to electric replacements.  With regards to heavy goods and public service vehicle owners, they may use natural gas or hydrogen powered modules.  The use of a hydrogen powered vehicle could potentially have the capacity to match the same range as a petrol-diesel vehicle.  It is non-polluting, quieter and three times more efficient than conventional engines.  However, it has been confirmed that HGVs are excluded from the ban, but there are plans to include them beyond that.  This could answer some questions for HGV drivers in the logistics industry who've been unsure of the implications of this new plan.  The Government intend to devise an incentive by making changes to the HGV Road User Levy to help reduce carbon emissions and increase air quality.
Overall there have been mixed responses to this recent news from the Government but we certainly support it and we're always on the lookout for the latest technology and ways we can contribute to helping our environment.  We look forward to seeing how technology develops to meet the goals of eventually reducing the unhealthy effects of air pollution.