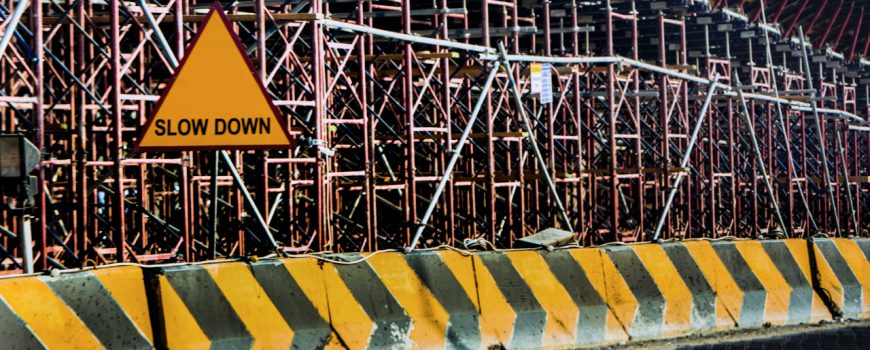 Speed Down Save Lives
Taking place this week (20th-26th November), Road Safety Week is encouraging drivers to 'Speed Down Save Lives'.  The road safety charity, Brake, have been spreading their life-saving messages since 1997 with a different theme every year and this year they're encouraging people to spare a thought for the impact of breaking the legal speed limit.
The charity shares some startling facts to support the importance of this years' theme:
Police records detail that travelling too fast is a contributory factor for one in four (23%) fatal crashes in Great Britain.
Drivers that have committed just one speeding violation annually are twice as likely to crash compared to those with none.
4 in 10 UK drivers admitted to driving at 30mph in a 20mph zone, according to result from a Brake survey.
These figures are a prime example of why road safety charities are so important.  As a recruitment company for drivers, we see ourselves as ambassadors of the road and always promote the highest levels of safety.  We're delighted to see Road Safety Week focusing on such an important issue.
There's no limit on who can get involved with this awareness week, people from all sectors and organisations are encouraged to get involved.  Your support can vary from tapping into the hashtag "#speeddown", on social media and thinking about your own speed on the road to ordering an action pack to use at your workplace or local community gatherings.  If you're stuck for ideas on how you can fundraise for Road Safety Week – there's plenty of donation inspiration on their website.
Making a donation to Brake can help run their helpline, provide picture books for children who've been affected by road accidents and source road safety packs for early years educators.  In May of this year, Brake also gave their support to the United Nations Global Road Safety Week – focusing on managing speed and prioritising road safety worldwide.  A small change makes big results with research showing that just a 5% decrease in speed can cause a 30% reduction in fatal road accidents.  To think such a small difference could save a life, it's incredibly important for all drivers to keep these types of statistics in mind when they're on the road.
Here at Drivers Direct, as professional and highly trained drivers we take road safety very seriously and we think this campaign goes hand-in-hand perfectly with the new speeding fines implemented back in April of this year.  We think these new fines are a great way to discourage speeding on our roads:
Band A – Although this relates to the lowest level of speeding, you could find yourself with 3 points on your license with a fine of 50% of your weekly income. This band equates to driving between 21mph and 30mph in a 20mph zone.
Band B – For more serious speeding, you could find 4 – 6 points on your license or even a disqualification between 7 and 28 days, including a fine of 100% of your weekly income. For example, you could be driving between 56mph to 65mph in a 40mph zone.
Band C – Reaching this band is a serious cause for concern as you would've been driving 51mph or above in a 30mph zone. That's 6 points on your license and ban from driving from 7 up to 56 days along with a fine of 150% of your weekly income.
We encourage ALL road users to think about their speed and how a small decrease in speed can truly mean the difference between a normal day on the way to work or a fatal road accident.  If you're aware of bad traffic on your route to work, you can actively make a change to your "need for speed" by leaving your house earlier than usual.
How will you be getting involved this year?