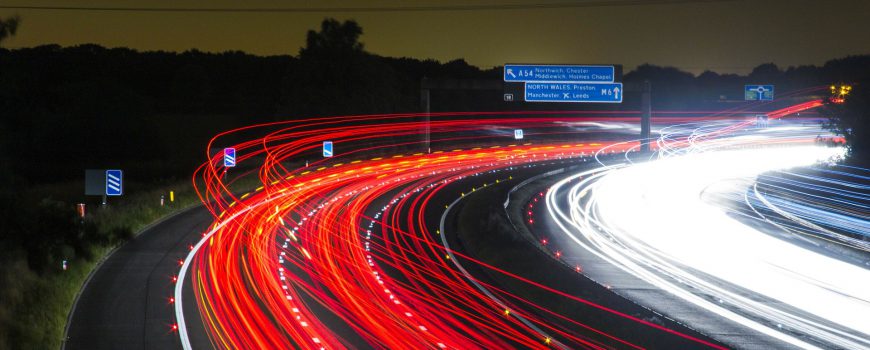 Media and Reality: Why is there such a discrepancy for HGVs?
HGVs are covered a lot in the media but it's no secret that the headlines are usually associated with bad news.  In these cases, it's extremely unfortunate that a sweeping opinion is made of people that are simply doing their job.
Without the HGV drivers who work their hardest to deliver what we pick up in the supermarket or online shopping purchases with the added convenience of one-day delivery, our lives would be very different.  Even during the holiday season in December when the industry is up against a driver shortage, those drivers inside their cabs still work their hardest to deliver.
The media covers a multitude of HGV accidents and the blame is usually on the HGV driver (rightly or wrongly).  Perhaps with trucks being the bigger vehicle, this is where the blame originates, even in situations where the cause hasn't been found yet.  In an article written by Transport Topics, just last year, it was reported that 80% of car-truck crashes are caused by car drivers however, truck drivers are still blamed.
In the media, it's a familiar concept for stories to be written purely to stir up outcry.  There is plenty of discussion over how damaging this can be for a number of industries, as well as individuals.  With road accidents, often comes a "he said, she said" situation with eye witnesses describing differing accounts for what happened.  This is why more and more fleet managers are having vehicle cameras in trucks to use as evidence, if ever needed.  In-cab recordings are also becoming more and more popular, as they show clearly what a driver is doing at the time of an accident – making it easy to see they're blameless and were fully concentrating.
Interestingly, in 2017 Volvo Trucks carried out a survey with the public to gauge attitudes towards lorries.  Out of the 2,095 adults quizzed, 92% said they recognised the role that HGVs play in the smooth-running of everyday life.  96% also said they understood that an HGV driver possesses significant skills and training.  Professionals drivers and their lorries are the beating heart of British trade, supporting the economy as they transport goods up and down the country.
From the perspective of other road users such as cyclists, there's been a call for lorries in urban areas to be reduced and that goods should be transferred to smaller vehicles, when delivering in towns and city centres.  A valid idea but with this comes many more factors to take into account, for example the extra time and money needed to orchestrate it.
With the current driver shortage that the industry is facing, which is only to be exacerbated with Brexit pending, it's important to realise just how much the country depends on HGVs.  Instead of reprimanding professional drivers as a whole, bad driving should be called out – consumer, mainstream media attention does not focus on the majority of excellent professional drivers on the road and the necessity to British trade and economy.  The mainstream media should balance out their reporting to make sure their readers can form a fair and balanced view of professional drivers.  If consumers only see multiple stories about bad driving, their feelings will be unfairly skewed.