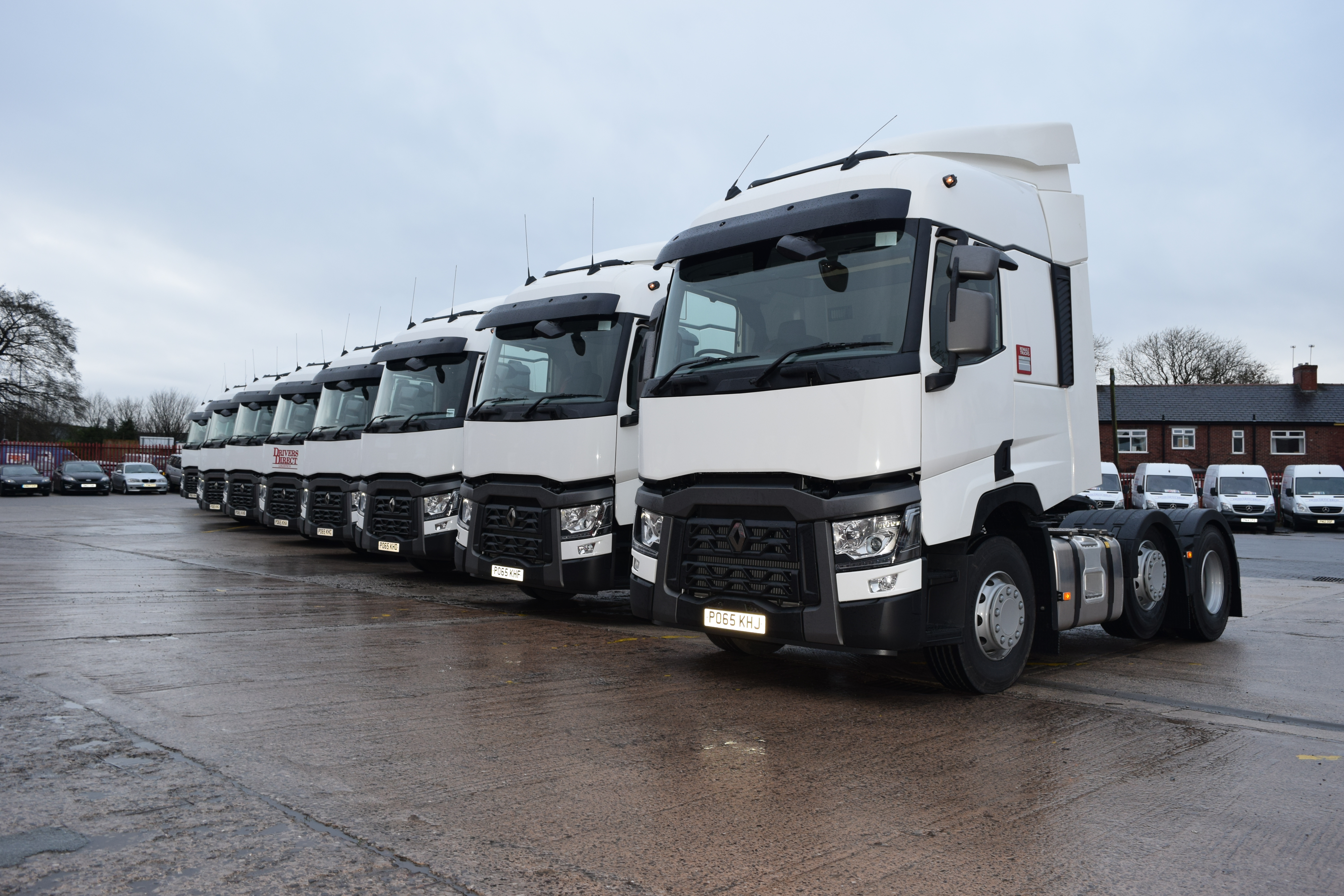 HGV Drivers: the Beating Heart of the UK Economy
Could you imagine life without next day delivery? Logistics and professional drivers are the beating heart of the UK economy. According to the FTA, over 90% of everything the public eat, drink, wear and build with travels on an HGV at some point in the supply chain.
Logistics operators and HGV drivers are the heroes that keep our shops full, even whilst the industry faces a driver shortage and skills gap.  With Brexit looming, this is expected to worsen as restrictions will be put in place, affecting international workers in the UK.
In the 2019 Logistics Report, it was reported that 15% of HGV driver vacancies are not being filled because of a skills shortage; which poses the question: how much longer can we keep the hero status? With an ageing workforce and a lack of young entrants in the industry, it is now so important to change young people's perceptions of a career in logistics. Stats from the FTA report that only 1% of HGV drivers are under the age of 25, with the average age of a driver being about 53 years old. In fact, 47% of all drivers are over 50 years of age.
Think Logistics, a volunteer-led programme sponsored by the FTA, promotes careers in logistics within schools and colleges.  They engage with students through workshops and presentations to explain what logistics is – also addressing any misconceptions about the sector.  Many kids have negative perceptions of the sector and this can have an adverse effect on attracting young people to logistics. However, we know that if the industry worked together, we could have more success highlighting the opportunities this sector has to offer.
The FTA has suggested the Government should reform the Apprenticeship Levy and replace it with a Training Levy – opening more doors for vocational training and workers, as well as ensuring the upskilling of the UK's workforce.  At Drivers Direct, we fully support and are actively encouraging more young people into the industry – we provide training and assessments for our own drivers on behalf of our clients, as well as in-house training for other nationwide companies.
In schools there can be a cultured expectation and pressure on pupils to attend university -with a heavy focus on the importance of a degree.  However, there is not enough appreciation for the vocational subjects and professional driving jobs that have a hand in the success of the UK's supply chain.  We feel the Government needs to use its voice and platform to raise awareness of the logistics industry.
It is vital now more than ever to have clarity on Brexit, to help EU HGV drivers who are facing uncertainty with their job positions in the UK.  If we want to continue to be the heroes that keep our shops full, we need to get young people interested in the industry whilst they are still at school and show them the career paths available to them aside from university.  We need to see a change in the statistics, so that we are no longer a part of an ageing workforce.