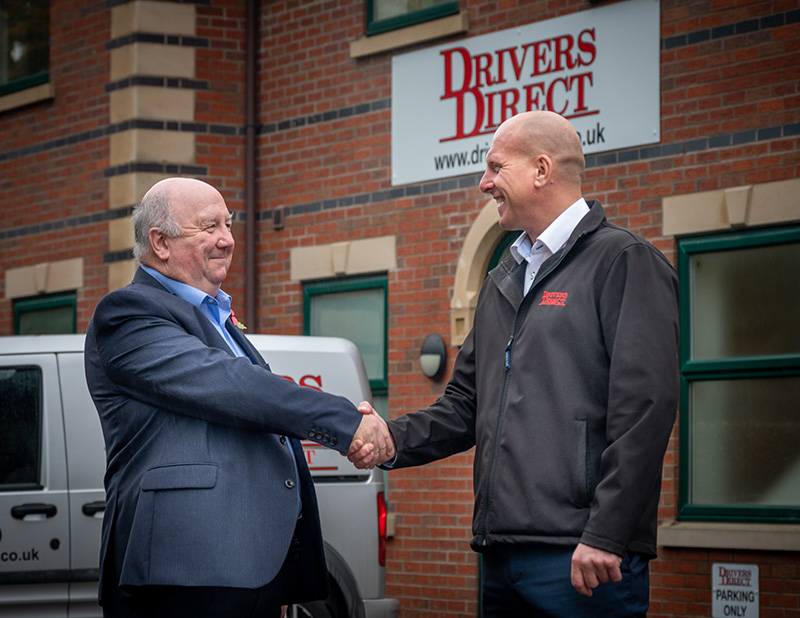 Why Our Team Love Drivers Direct!
If you're looking at a career in logistics, it can be difficult to decipher which companies are not only going to give you the most out for your role, but which businesses go that extra mile (every pun intended) to ensure employees have job satisfaction.
At Drivers Direct we pride ourselves on providing our employees with roles that not only challenge their skills, but also inspire development and growth throughout their careers. If you're thinking of a new role in the logistics industry, here's a list of reasons why you should choose Drivers Direct!
Best Workplace Award 2022
Did you know, we achieved an award for 'Best Workplace' in this year's WorkL Employee's Voice Best Workplace Awards?! We're pretty proud of that one! Our wonderful employees independently entered Drivers Direct into the awards, then undertook a test, answering questions on how satisfied they were within their job roles. We achieved the best work place award in November and are proud to be recognised as a positive and engaging workplace. Which is a fantastic reason to join us if we do say so ourselves.
Outstanding Reviews
When applying for any new role, it's important to do your research as it will benefit you in the long run. Many use external sites like Indeed or Trustpilot, to look for reviews from past and current employees on their experience with a company.
At Drivers Direct, we have positive reviews across all external platforms online including an overall 4.4-star review on the employee review site Glassdoor, which feature some fantastic testimonials!
Experience and Stability
When considering a logistics recruitment agency consider that it's important to review their level of experience and stability. Going for an organisation that has long term experience will be able to give you more opportunities with less risk involved. At Drivers Direct, we've been in the business for over 12 years, and are growing from strength to strength every day with over 20 branches across the UK now!
Are you Interested?
With so many branches across England, and transport becoming one of the fastest growing employers within the UK, Drivers Direct will always have a role to best suit you. if you are interested in applying for a role with us, you can visit our website. Otherwise, you can also keep up-to-date with all things logistics on our LinkedIn and Twitter.