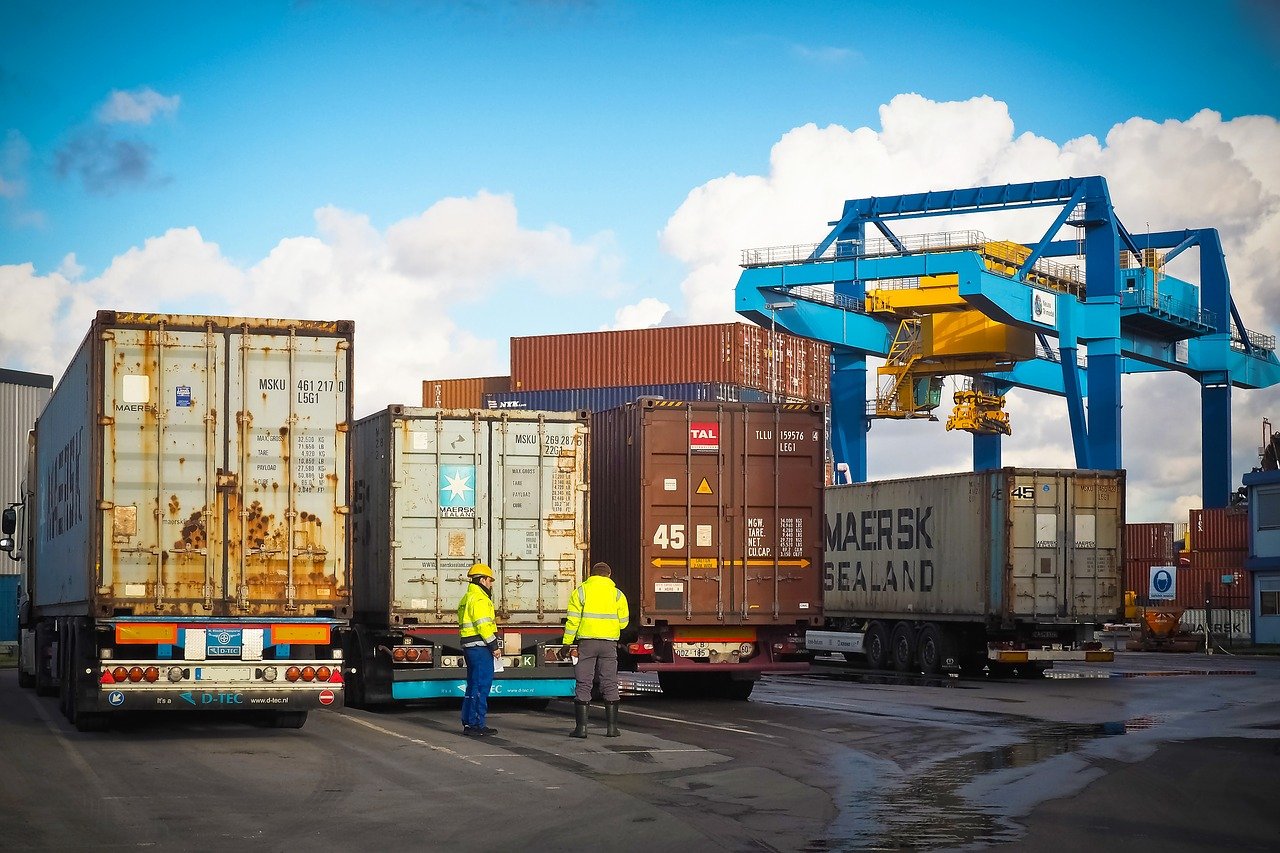 National Careers Development Month: Creating A Career in Logistics from Early On
Thinking about getting your foot on the logistics ladder? You're not alone. Since early 2020 the focus has been on logistics to keep the country running during the hardest of times. The sector's resilience over the past 18 months has shown it to be an attractive career choice.
The pandemic has increased the importance of the supply chain, and strengthened the need for job seekers to improve their supply chain skill sets. The focus on logistics is bound to increase as top business brains grapple with ways to control the havoc wrought by the pandemic and plot a way forward so that these lessons can be learned for good.
Just What Does a Logistics Worker Do?
In the simplest terms, those connected to the supply chain industry are involved in one way or another in contributing to, or managing the process of, making or procuring goods and ensuring they reach the end-customer on time and in good order, with customer satisfaction and profitability being a priority.
What is the Entry Point for Supply Chain Jobs?
But how can you get into logistics? There are numerous ways to get your foot in the door early on, or even break into the industry at entry-level:
Using a Recruitment Agency
When starting out, many people talk to recruiting companies and head-hunters. This is of particular benefit if you wish to test the waters before committing to one job and one employer. A recruitment agency may be able to find you a temporary position, which, if you prove to be a good fit with the company, could lead to a permanent job.
Networking
Look out for industry-type events in your area, as these provide an opportunity for you to meet lots of people. Speak to as many professionals as you can—discuss your various options with them. And don't be afraid to ask their advice on how to start out in the industry.
Marketing Yourself
LinkedIn is the best platform for this. Put your profile up so that managers can find you. Be sure to include all the keywords for the type of work you want to do. Recruiters and managers are increasingly using social media, LinkedIn in particular, to assess prospective candidates through their links and posts. You can significantly raise your profile by writing and sharing posts—the more the merrier. You can also use LinkedIn to scour the many logistics jobs that are advertised on the platform.
Logistics Companies
Some of the best ways to get stuck in are through logistics companies. You could pick up a job as a warehouse picker, a forklift driver, or even a truck driver. If you lack the qualifications to drive a HGV, don't worry, pass schemes are easy enough to find and relatively affordable. Many companies are even offering joining incentives which often make up for the cost of training.
Whichever way you decide to join us, welcome! The logistics industry is a great place to work. Join the conversation over on our Twitter or LinkedIn pages and let us know how you got into the industry. For more blogs, click here.